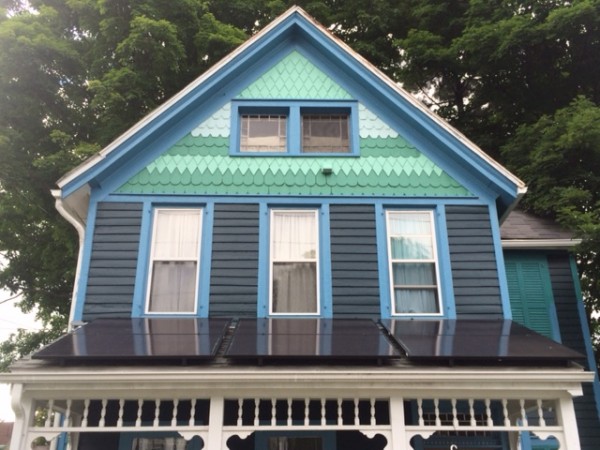 AUTONOMOUS ENERGIES provides professional design and installation of solar electric (PV) energy systems in New York's Mid-Hudson Valley Region and beyond.
We work with our clients to create systems tailor made to the needs of their home or business.
Solar systems give families and businesses the ability to generate their own electricity from the inexhaustible energy of the sun, with no harmful emissions.
Solar Panels: Made in the USA
Autonomous Energies sells and installs solar panels that are made in the USA. American made panels promote a stronger domestic economy, all while decreasing the demand for fossil fuels and foreign fuel extraction. For qualified customers, we are proud to offer "On-Bill Recovery Financing." This financing option allows customers to pay off their solar system through the energy savings that their installed array is already creating. Payments will show up on the existing utility bill so there are no extra bills to keep track of.
Our systems are professionally installed and our work is guaranteed. Our panels come with a 25-Year linear power guarantee and there is virtually no maintenance required. We have systems professionally installed on residential, commercial and government facilities all across New York and New Jersey.
Solar Energy has never been as accessible to the residents of New York as it is now. A quick glance at a satellite photo of your property and a little information about your utility bill is all it takes to get started. Contact us to find out how solar can work for you.
-EMAIL US at  -CALL US at (518) 567-1468 – or FILL OUT our online form–