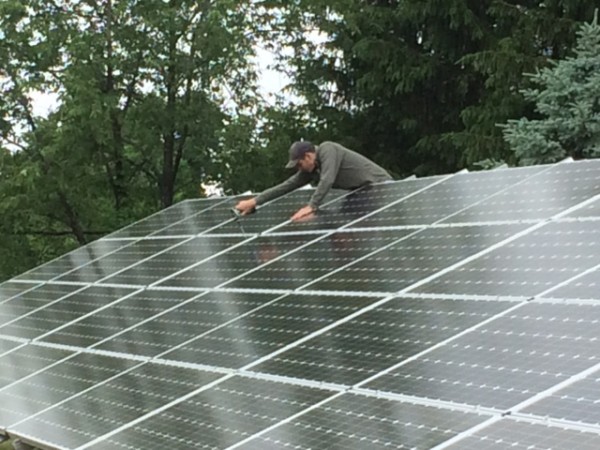 AUTONOMOUS ENERGIES is a Hudson Valley based solar energy company.
OWNER/OPERATOR Adam Katzman has been in the alternative energy field since 2008 and has professionally installed solar energy  for homeowners, commercial businesses, and government facilities all across New York and New Jersey.
AUTONOMOUS ENERGIES' seasoned professionals work with homeowners to design and install solar electric energy systems that are specific to each client's needs. We are qualified with the New York State Energy Research and Development Authority (NYSERDA) and are Professionally Certified with the North American Board of Certified Energy Practicioners (NABCEP). Our work is guaranteed.
The choice to go solar is one of the more economically, socially, and environmentally responsible investments you, as property owner, can make. We'd love to help show you how easy it is to make the transition to solar energy.
MORE INFORMATION
For more information about Autonomous Energies, or to get a free estimate on solar for your home or business, please call (518) 567-1468 or email us at